Powerful & Simple ZeroCode tool for create Augmented Reality
An amazing tool for your projects of any complexity. Simply import 3D models, customize interaction, and augment your reality.
Features
ARQ is Powerful Augmented Reality tool
The editor's functionality allows you to create augmented reality quickly and without programming in a matter of minutes
Editor
No programming. Import your 3D models and launch AR everywhere.
Timeline
Create animated scenes using simple timeline.
Cross-platform
All projects function the same on every devices.
State maschine
Create interactions inside the scene, from tap to triple swipe.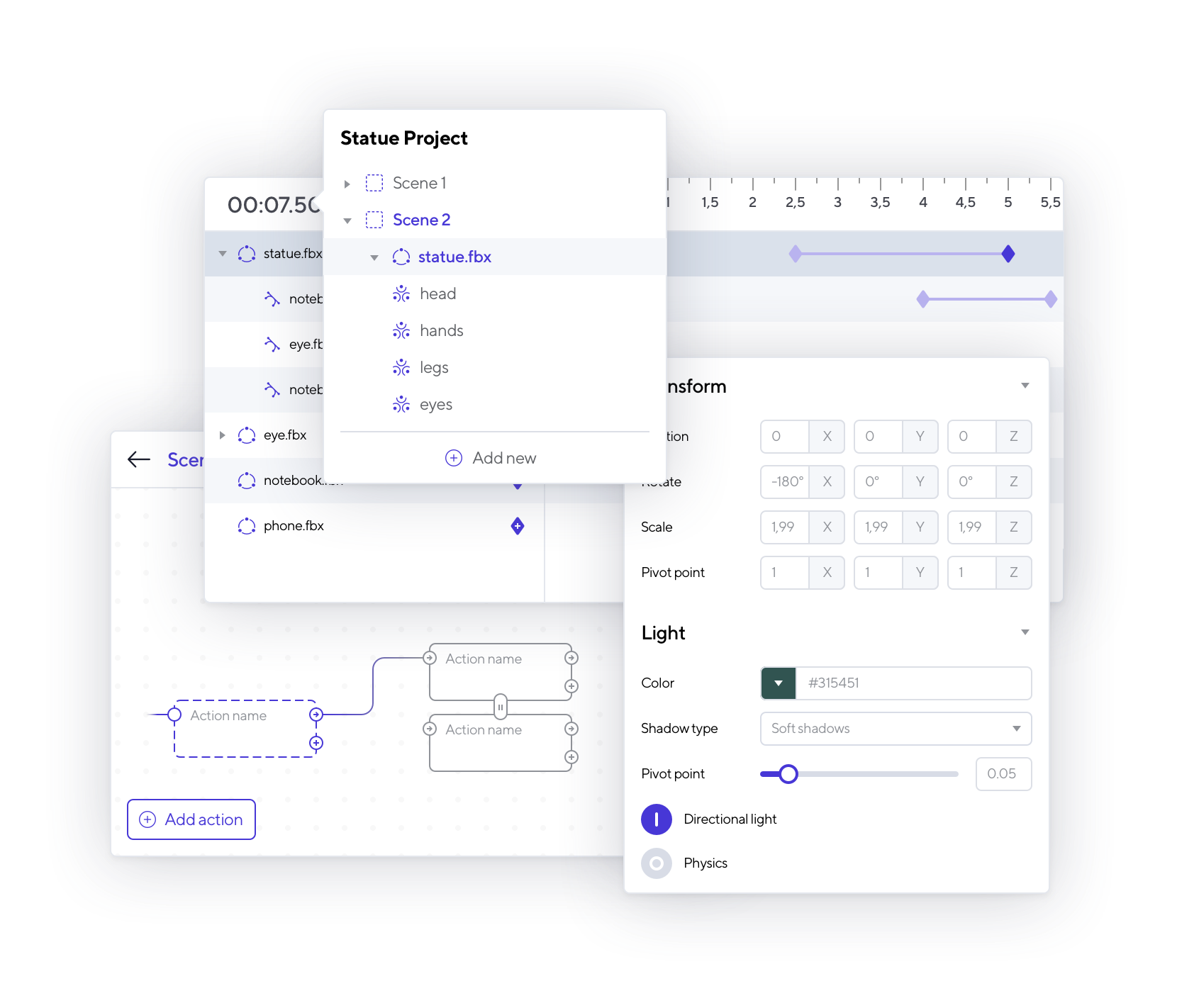 easy work
ARQ is your guide to the world of Augmented Reality
Simple work with assets allows you to speed up the AR development process several times.
Animations
Your 3D model's animations are supported and easy to launch
Assets
From positioning to materials editing.
Start for free
arq viewer
ARQ Viewer is your guide to the world of Augmented Reality
ARQ Viewer is simple App for demonstrateyour AR expirience
Share Projects
We understand that you need to share projects with your customers. That is why we allow sharing the project directly from the application.
Over 40 3D formats supported
The most popular 3D formats are already supported. Just connect your cloud storage or import your projects directly from the device.